Regular price
Sale price
₱350.00
Unit price
per
Sale
Sold out
FREE SHIPPING for orders over ₱1,000.00!

Standard shipping fee nationwide 

₱180.00

Cash On Delivery all over the Philippines!

200 grams.

Eco-friendly Resealable Pouch.

TIPS ON HOW TO PREPARE: 1.

 

You can mix it in hot water add sweetener and serve it as tea. 2.

 

You can add it in your food as well. 3.

 

You can also mix it with juices or fruit and veggies shakes.

RECOMMENDED SERVING: 2 to 3x a day. 1 or 1/2 Teaspoon only per serving.

You may follow our FB Page https://www.facebook.com/NehemiahSuperfoodPlus or join our FB Group: Health and Wellness Awareness - Project NEHEMIAH for some health tips and ways on how to prepare and enjoy this superfood.
Revelation 22:2

 In the midst of the street of it, and on either side of the river, was there the tree of life, which bare twelve manner of fruits, and yielded her fruit every month: and the leaves of the tree were for the healing of the nations.
We are using dehydration process to retain almost all (reduction of Vitamin C because of the process) of the original vitamins, minerals, and natural enzymes of food far better than other forms of food preservation like in capsules, liquids or other powdered process.
Wild berries and other flavonoid-rich berries are the subject of promising health research in many different areas including:
Antioxidant activity.
Brain research.
Cancer prevention.
Gut health.
Heart health.
Metabolic syndrome.
Diabetes prevention.
Urinary tract health.
Health Benefits of Wild Berries:
1. Wildberries Are Low in Calories But High in Nutrients.
2. Berries are the King of Antioxidant Foods.
3. Berries Reduce DNA Damage, Which May Help Protect Against Aging and Cancer.
4. Berries Protect Cholesterol in Your Blood From Becoming Damaged.
5. Berries May Lower Blood Pressure.
6. Berries May Help Prevent Heart Disease.
7. Berries Can Help Maintain Brain Function and Improve Memory.
8. Anthocyanins in Berries May Have Anti-Diabetes Effects.
9. May Help Fight Urinary Tract Infections.
10. Berries May Reduce Muscle Damage After Strenuous Exercise.
11. Reduce blood sugar level.
INGREDIENTS: Pure natural wild berries (bignay) leaves and fruit peel.
Anybody can be a victim of health problems. Don't be a part of statistics. Invest on your health today. Order Now!

Kindly check this additional discovery on how to administer the powder:
Pwedi rin po kung may shaker kayo using cold water or use small bottle with cup, this way hindi po lalabas ang aroma ng powder. Lagay po ang choice powder sa shaker or bottle, (add powdered milk, kung hindi lactose intolerant, brown sugar or honey, kung walang issue sa diabetic, purpose is to add taste) add small amount of cold water (gigger lang) shake well and drink straight. 1 or 1/2 teaspoon per serving.
View full details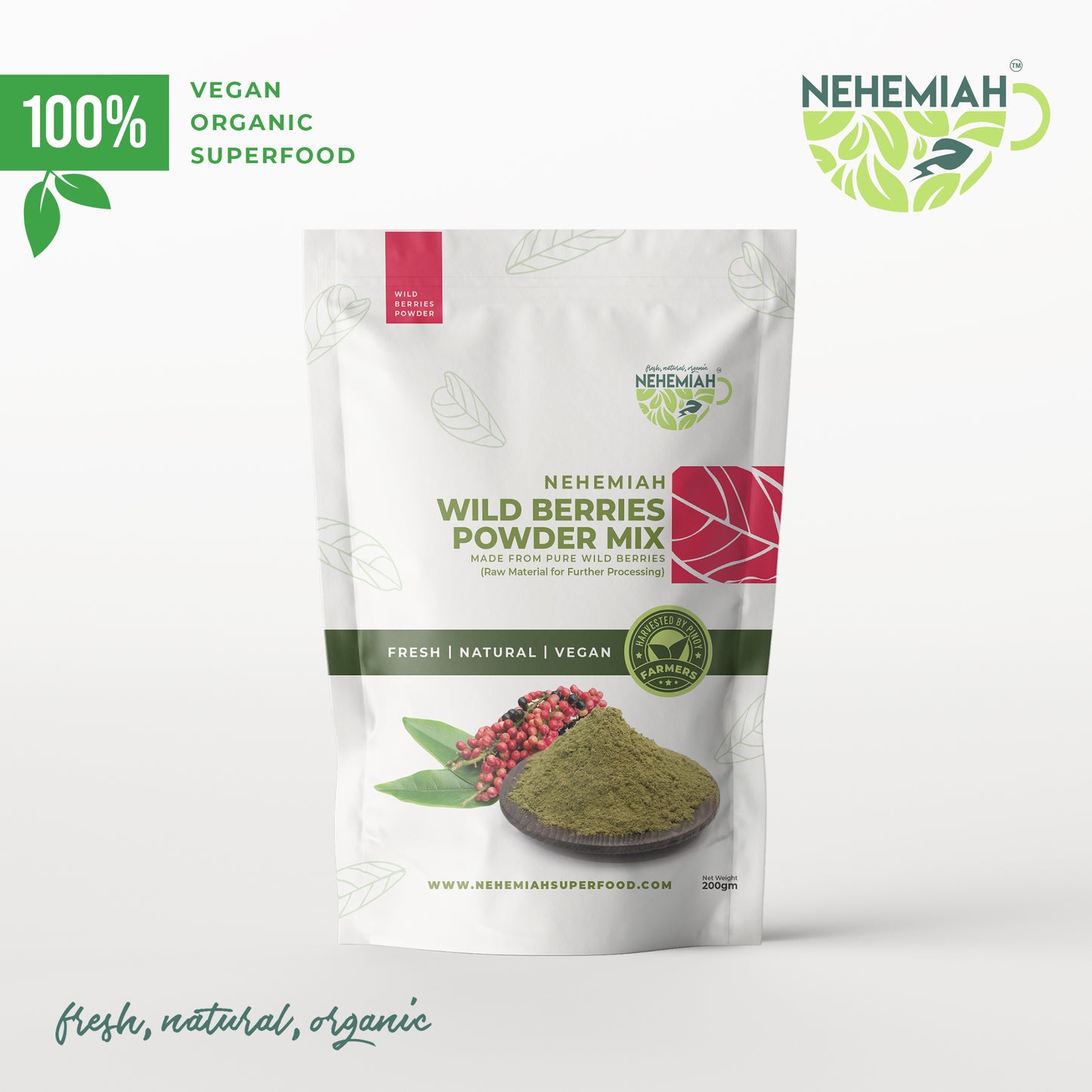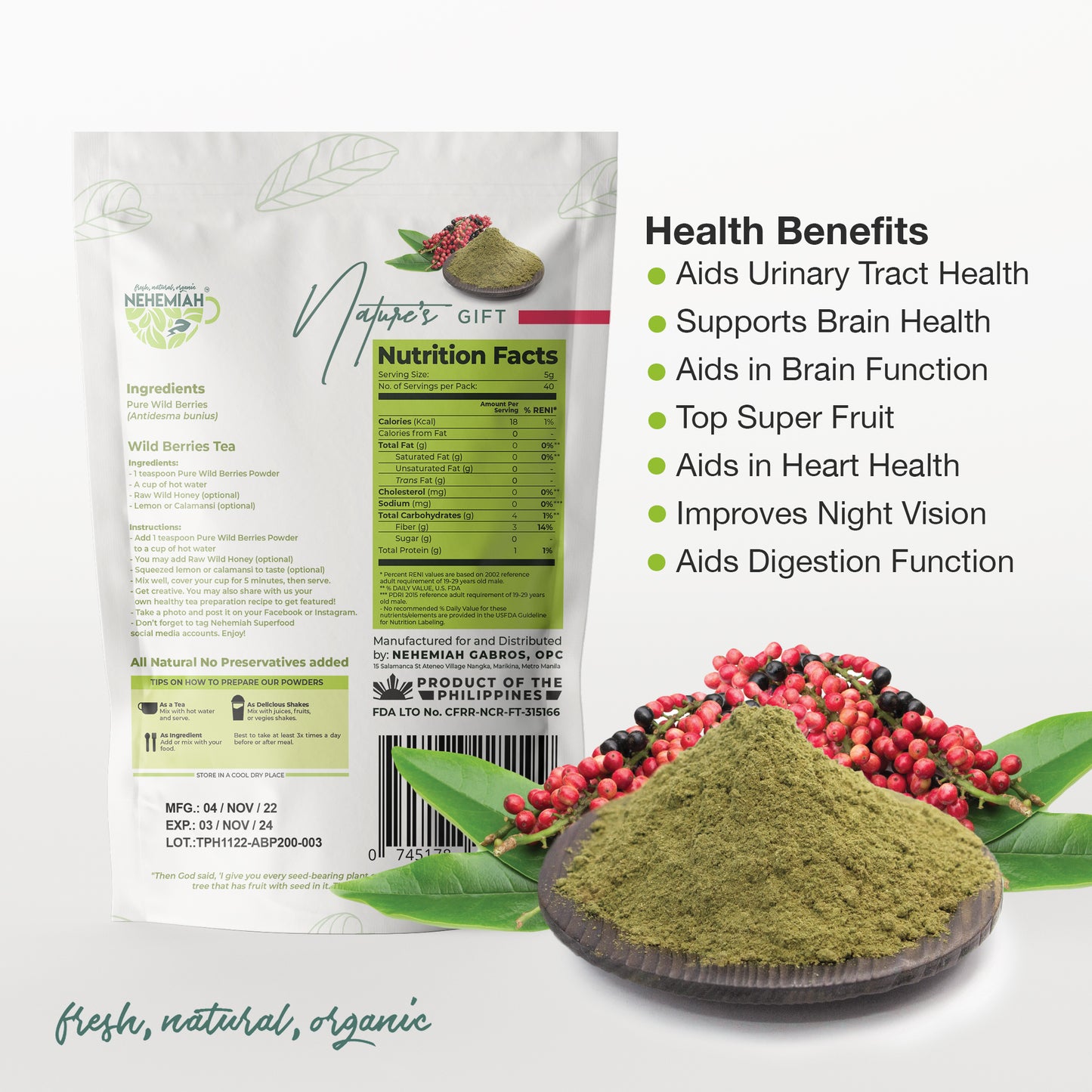 Ezekiel 42:12
"...and the fruit thereof shall be for meat, and the leaf thereof for medicine."