Regular price
Sale price
₱440.00
Unit price
per
Sale
Sold out
FREE SHIPPING for orders over ₱1,000.00!

Standard shipping fee nationwide 

₱180.00

Cash On Delivery all over the Philippines!

100 grams.

Eco-friendly Resealable Pouch.

TIPS ON HOW TO PREPARE: 1.

 

You can mix it in hot water add sweetener and serve. 2.

 

You can add it in your food as well. 3.

 

You can also mix it with juices or fruit and veggies shakes.

RECOMMENDED SERVING: 2 to 3x a day. 1 or 1/2 Teaspoon only per serving.

You may follow our FB Page https://www.facebook.com/NehemiahSuperfoodPlus or join our FB Group: Health and Wellness Awareness - Project NEHEMIAH for some health tips and ways on how to prepare and enjoy this superfood.
Genesis 1:29

 

Then God said, "Behold, I have given you every plant yielding seed that is on the surface of all the earth, and every tree which has fruit yielding seed; it shall be food for you"
We are using dehydration process to retain almost all (reduction of Vitamin C because of the process) of the original vitamins, minerals, and natural enzymes of food far better than other forms of food preservation like in capsules, liquids or other powdered process.
Green coffee bean powder comes from coffee beans that haven't been roasted. Coffee beans contain compounds known as chlorogenic acids. Some believe these compounds have antioxidant effects, help lower blood pressure, and help you lose weight. Roasting coffee reduces chlorogenic acid content.
Benefits of Green Coffee Beans for Health:

1. Rich In Anti-Oxidants - reduce the damaging effects of free radicals in our body and take care of our overall health. Raw and unprocessed green coffee beans possess 100% pure Chlorogenic Acid (CGA), which is basically an ester of caffeic acid having strong antioxidant properties.
2. Boosts Metabolism - The Chlorogenic Acid present in green coffee beans is also known as a metabolism booster. It increases the Basal Metabolic Rate (BMR) of our body to a great extent, which minimizes excessive release of glucose from the liver into blood.

3. Helps Burn Extra Fat - contain large amount of kelp, it perks up the burning metabolism of our body so that we can burn out unwanted fat and calories fast.

4. Suppresses Appetite - a strong and effective appetite suppressant, it can control our cravings for food and averts us from overeating.
5. Treatment Of Diabetes - capable of treating Type 2 Diabetes successfully.

6. Reduces Levels Of Bad Cholesterol.

7. Helps Improving Blood Circulation.

8. Used For Natural Detoxification.

9. Boosts Energy.
10. Reduces Effect Of Free Radicals.

11. Enhances Immune System.

12. Helps Slowing Down The Appearance Of Signs Of Ageing.

13. Helps Moisturize Skin.

Benefits of Green Coffee Beans for Hair
14. Removes Substances That Damage Hair.

15. Fights Baldness.

 Ingredients: Pure natural organic green coffee.
Anybody can be a victim of health problems. Don't be a part of statistics. Invest in your health today. Order Now!
View full details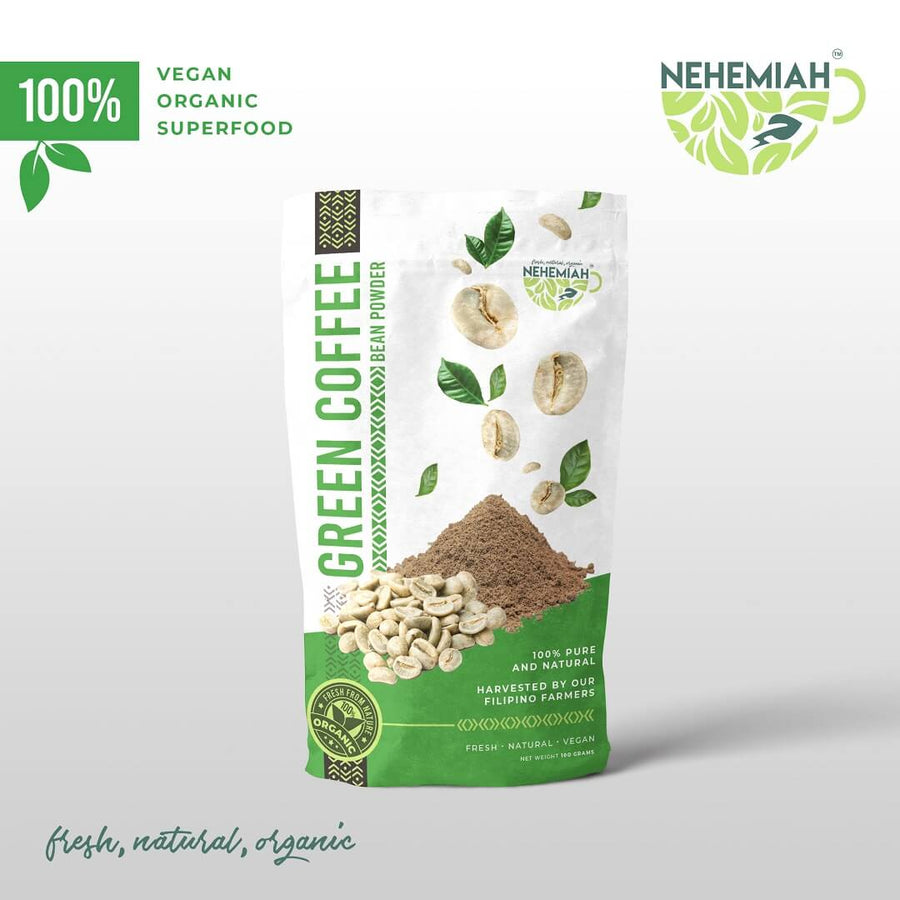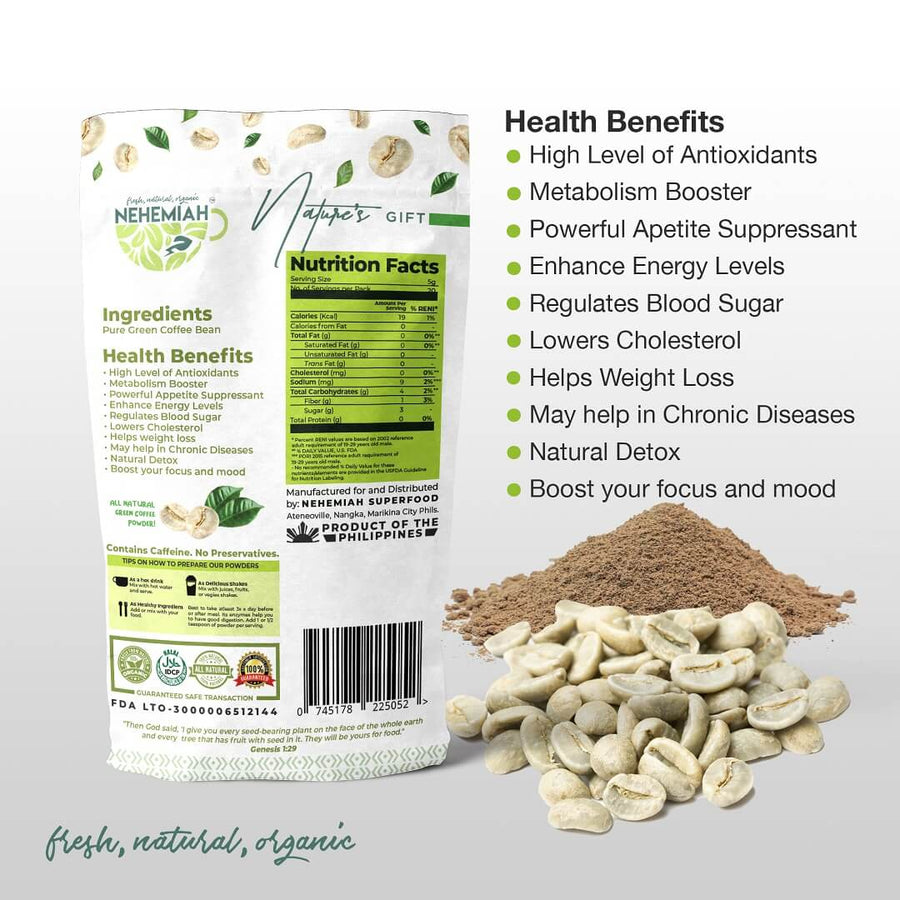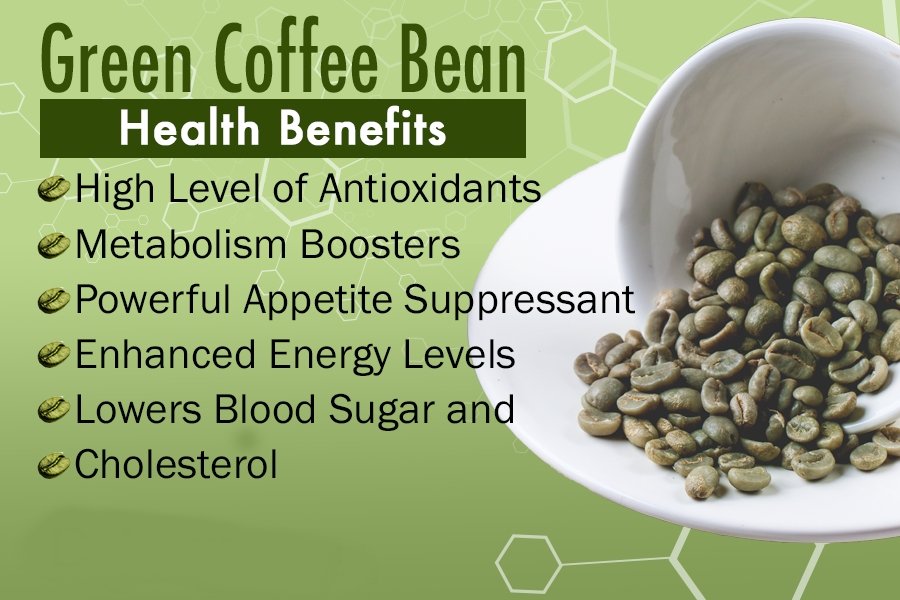 Ezekiel 42:12
"...and the fruit thereof shall be for meat, and the leaf thereof for medicine."