Regular price
Sale price
₱320.00
Unit price
per
Sale
Sold out
10 Tea bags per pouch. 2g per Tea bag.

POWDER: 100 grams Per Pack.

FREE SHIPPING for orders over ₱1,000.00!

Standard shipping fee nationwide 

₱180.00

Cash On Delivery all over the Philippines!

Eco-friendly Resealable Pouch.

You may follow our FB Page https://www.facebook.com/NehemiahSuperfoodPlus or join our FB Group: Health and Wellness Awareness - Project NEHEMIAH for some health tips and ways on how to prepare and enjoy this superfood.
Revelation 22:2

 In the midst of the street of it, and on either side of the river, was there the tree of life, which bare twelve manner of fruits, and yielded her fruit every month: and the leaves of the tree were for the healing of the nations.
We are using dehydration process to retain almost all (reduction of Vitamin C because of the process) of the original vitamins, minerals, and natural enzymes of food far better than other forms of food preservation like in capsules, liquids or other powdered in tea bag process.
Damong Maria, dahon ng maria (Mugwort) is a plant that grows in Asia, North America, and Northern Europe. The plant parts that grow above the ground and the root are used to make medicine.
People take mugwort as a "tonic" and to boost energy.
Cures stomach and intestinal conditions including colic, diarrhea, constipation, cramps, weak digestion, worm infestations, and persistent vomiting.
Mugwort is also used to stimulate gastric juice and bile secretion. It is also used as a liver tonic; to promote circulation; and as a sedative.
Women take mugwort for irregular periods and other menstrual problems.
Other uses include treatment of hysteria, epilepsy, and convulsions in children.
INGREDIENTS: Pure natural Damong Maria.
Anybody can be a victim of health problems. Don't be a part of statistics. Invest on your health today. Order Now!
View full details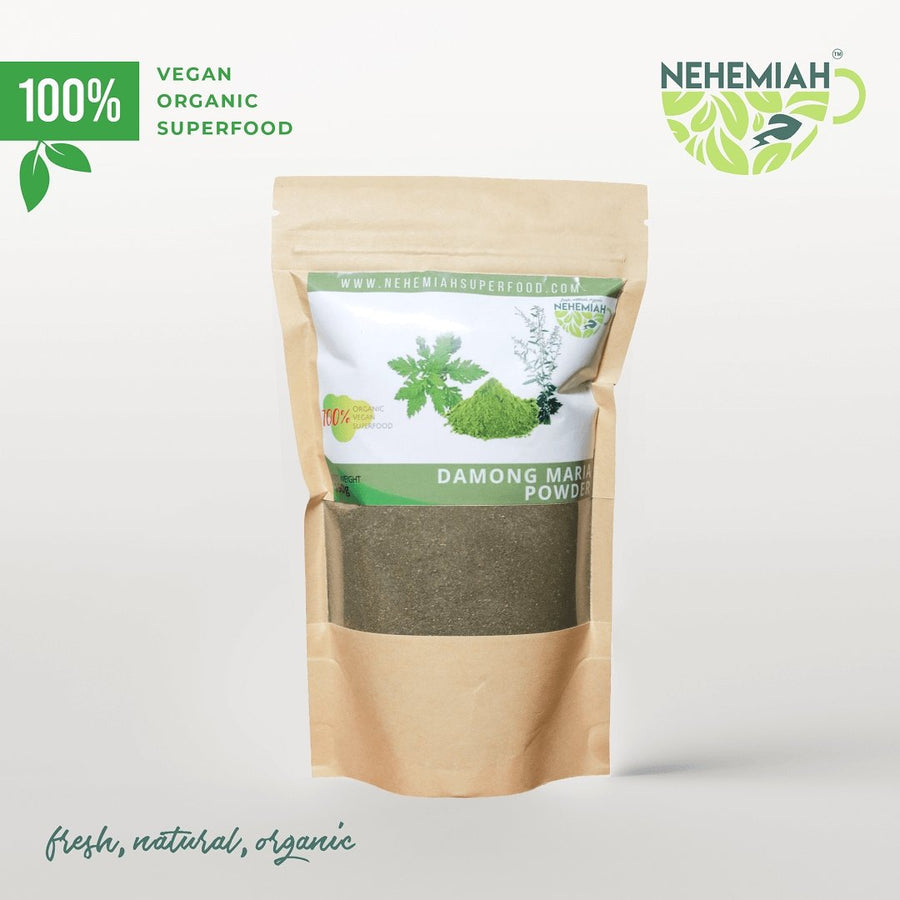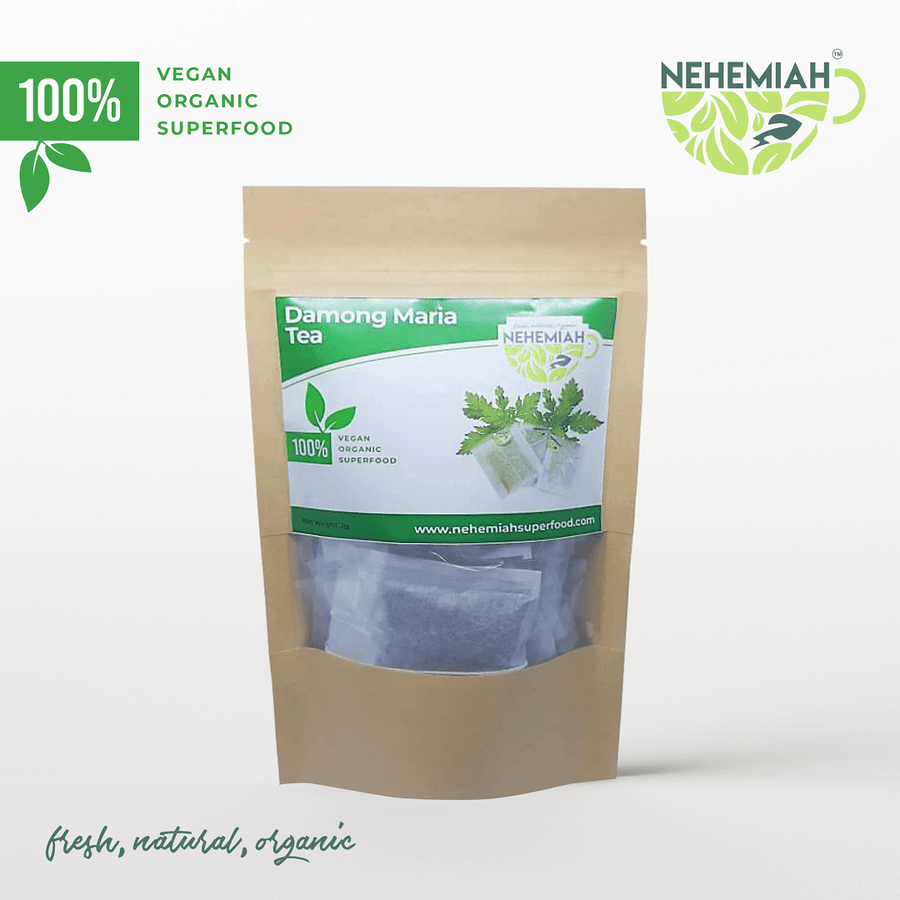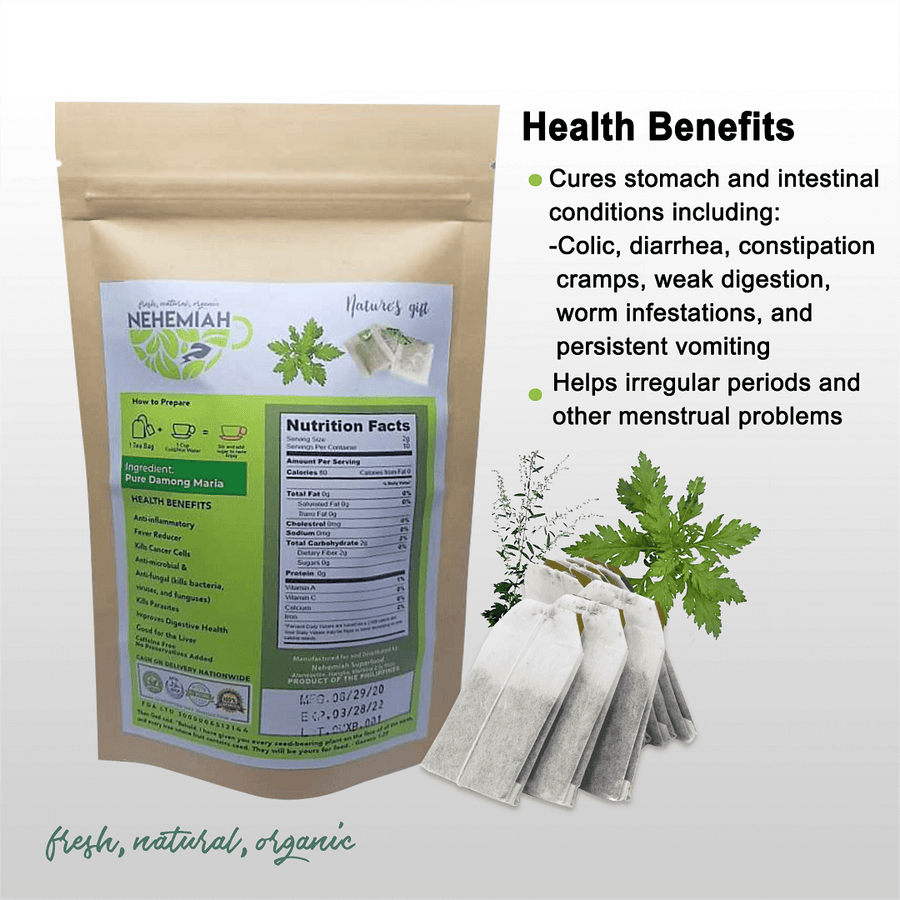 Magaling sa asthma,at mga ubo..pampalabas ng plema at natural antibiotic..
Yan ang nagpagaling sakin sa asthma...proven.
Nehemiah Superfood thank you also for your products it really helps boost my immune system.By the way I'm drinking turmeric every morning and damong maria @ after lunch.Next i will try another one like mangosteen😊☺️😘
Damong maria, i can see po na there's a good benefit ive consumed 1 pack already and i can say na there is already an effect since may lumalabas po na buo buo na blood. Ive been having problem with my menstruation for few years na since i am irregular. Ill drink it on a regular basis together with the other products ive purchased. Thanks
Ezekiel 42:12
"...and the fruit thereof shall be for meat, and the leaf thereof for medicine."