Regular price
Sale price
₱450.00
Unit price
per
Sale
Sold out
LOVE IT OR WE WILL REFUND YOUR MONEY - We don't think you should pay for products that will not benefit you. Our All Natural and Organic Green Coffee with Herbal mix is very effective. Follow our tips and recommendation - If you aren't experiencing the health benefits of our products, simply let us know and we will refund your order - it's as easy as that!
RECOMMENDED SERVING: AS REGULAR COFFEE (to stay healthy and boost your immune system) Drink 2 to 3x a day. 1 sachet for every 1 cup or even 2 cups of hot water. Can be taken before or after meal. Very safe on empty stomach. 
FOR WEIGHT-LOSS: Drink 20 minutes before every meal. 3x a day. 1 Sachet per 1 cup of hot water.
Revelation 22:2 "In the midst of the street of it, and on either side of the river, was there the tree of life, which bare twelve manner of fruits, and yielded her fruit every month: and the leaves of the tree were for the healing of the nations."
FREE SHIPPING for orders over ₱1000.00! Standard shipping fee nationwide ₱180.00
Cash On Delivery all over the Philippines!
12 Sachets 21g Per Pouch. Eco-friendly Resealable Pouch.
You may follow our FB Page https://www.facebook.com/NehemiahSuperfoodPlus or join our FB Group: Health and Wellness Awareness - Project NEHEMIAH for some health tips and ways on how to prepare and enjoy this superfood.
NOT ALL COFFEE ARE CREATED EQUAL, why? Our Green Coffee Bean Mix is way better than others. We mixed 4 very healthy all natural and organic superfood, PAPAYA, WILD BERRIES (BIGNAY), MORINGA (MALUNGGAY), BANABA with Green Coffee Powder and added Stevia as sweetener. Our 6 plants combined together and form into 1 coffee mix is better than other 7, 8, 10, 16 in 1 mix because all the nutrients from 6 plants are concentrated per serving. We can guarantee that you can experience all the health benefits that each plant can offer.
We made dehydration process to retain almost all (slight reduction of Vitamin C because of the process) of the original vitamins, minerals, and natural enzymes of food far better than other forms of food preservation like in capsules, liquids or other powdered process.
HEALTH BENEFITS OF OUR ALL NATURAL AND ORGANIC GREEN COFFEE WITH HERBAL MIX YOUR BODY WOULD DEFINITELY NEED
GREEN COFFEE BEAN
Rich in Anti-Oxidants
Boosts Metabolism:
Helps Burn Extra Fat:
Suppresses Appetite:
Treatment of Diabetes
Reduces Levels of Bad Cholesterol
Helps Improving Blood Circulation
Used for Natural Detoxification
Boosts Energy
Reduces Effect of Free Radicals
Enhances Immune System
Helps Slowing Down the Appearance Of Signs Of Ageing
Helps Moisturize Skin
Removes Substances That Damage Hair
Fights Baldness
 PAPAYA LEAVES
Treats Dengue fever
Anti-Malarial Properties
Good for Liver
Supports Digestion
Lowers Blood Sugar Levels
Cure to Your Menstrual Pain
Helps Treat Skin Problems
Reduces Cancer Risks
 WILD BERRIES (BIGNAY)
Berries Are Low in Calories but High in Nutrients.
Berries are the King of Antioxidant Foods.
Berries Reduce DNA Damage, Which May Help Protect Against Aging and Cancer.
Berries Protect Cholesterol in Your Blood from Becoming Damaged.
Berries May Lower Blood Pressure.
Berries May Help Prevent Heart Disease.
Berries Can Help Maintain Brain Function and Improve Memory.
Anthocyanins in Berries May Have Anti-Diabetes Effects.
May Help Fight Urinary Tract Infections.
Berries May Reduce Muscle Damage After Strenuous Exercise.
 MORINGA or MALUNGGAY
Produces milk for Nursing Mothers
Boosts Immune System
Reduces scalp problems
Aids Asthma
Rejuvenates the skin
Lowers hypertension
Serves as a relaxant
Prevents and aids Diabetes
Anti-inflammatory
Anti-cancer
Source of calcium
Boosts fertility
Fights Skin Disease
Enhances vision
Aids stomach problems
 BANABA 
Banaba is touted as a natural remedy for the following conditions:
Diabetes
High blood pressure
High cholesterol
kidney disease
Metabolic syndrome
Urinary tract infections
Natural weight loss aid
STEVIA
Help Control Blood Sugar and Insulin Levels
Lower Blood Pressure
A Sweetener That's Good for Your Teeth
Strengthens Bone 
INGREDIENTS: Organic and pure Green Coffee Bean, Papaya, Bignay, Malunggay, Banaba, Stevia, Non-Dairy Creamer, Bown Sugar
Kindly check this additional discovery on how to administer the powder:
Pwedi rin po kung may shaker kayo using cold water or use small bottle with cup, this way hindi po lalabas ang aroma ng powder. Lagay po ang choice powder sa shaker or bottle, (add powdered milk, kung hindi lactose intolerant, brown sugar or honey, kung walang issue sa diabetic, purpose is to add taste) add small amount of cold water (gigger lang) shake well and drink straight. 1 or 1/2 teaspoon per serving.
Anybody can be a victim of health problems. Don't be a part of statistics. Invest on your health today before it's too late!
View full details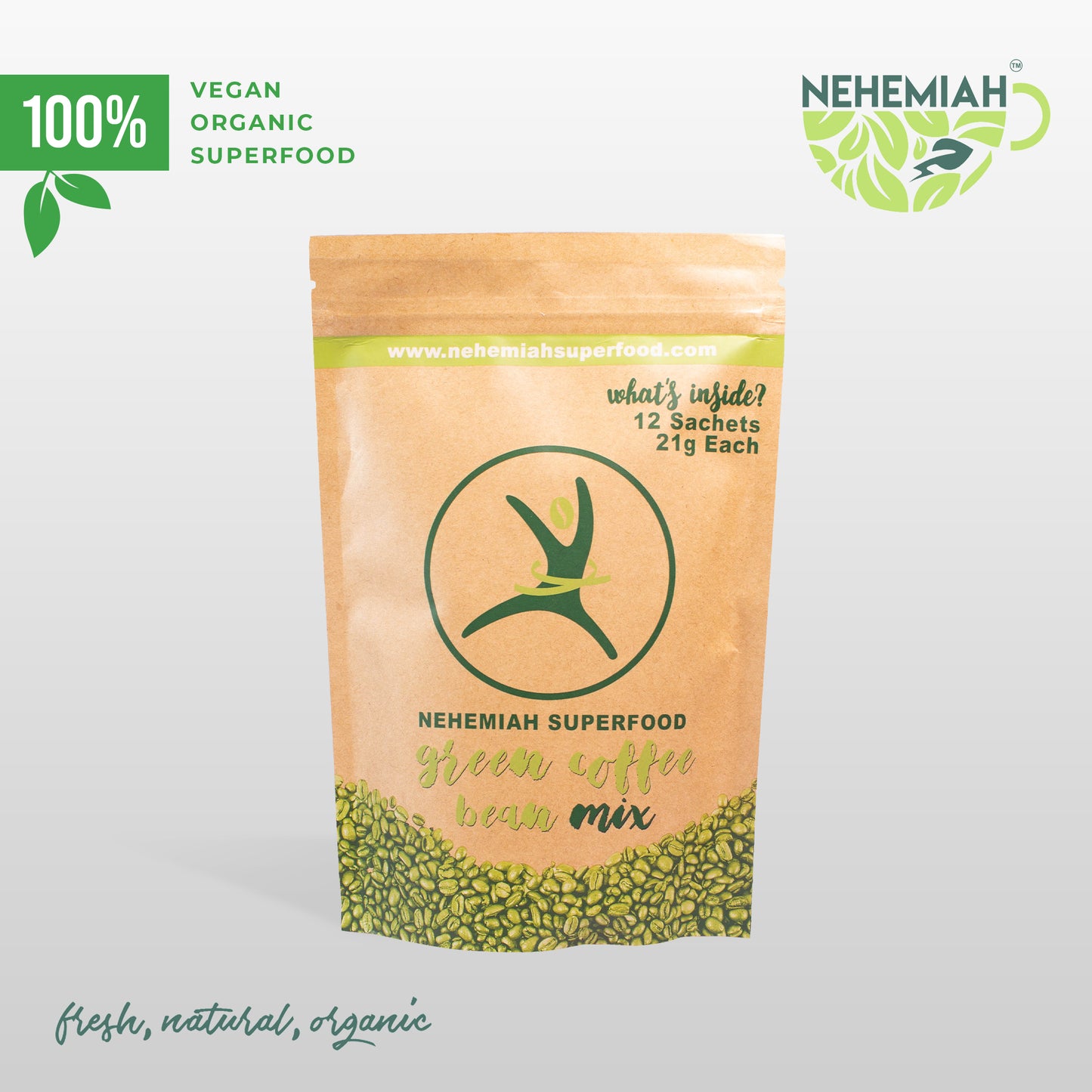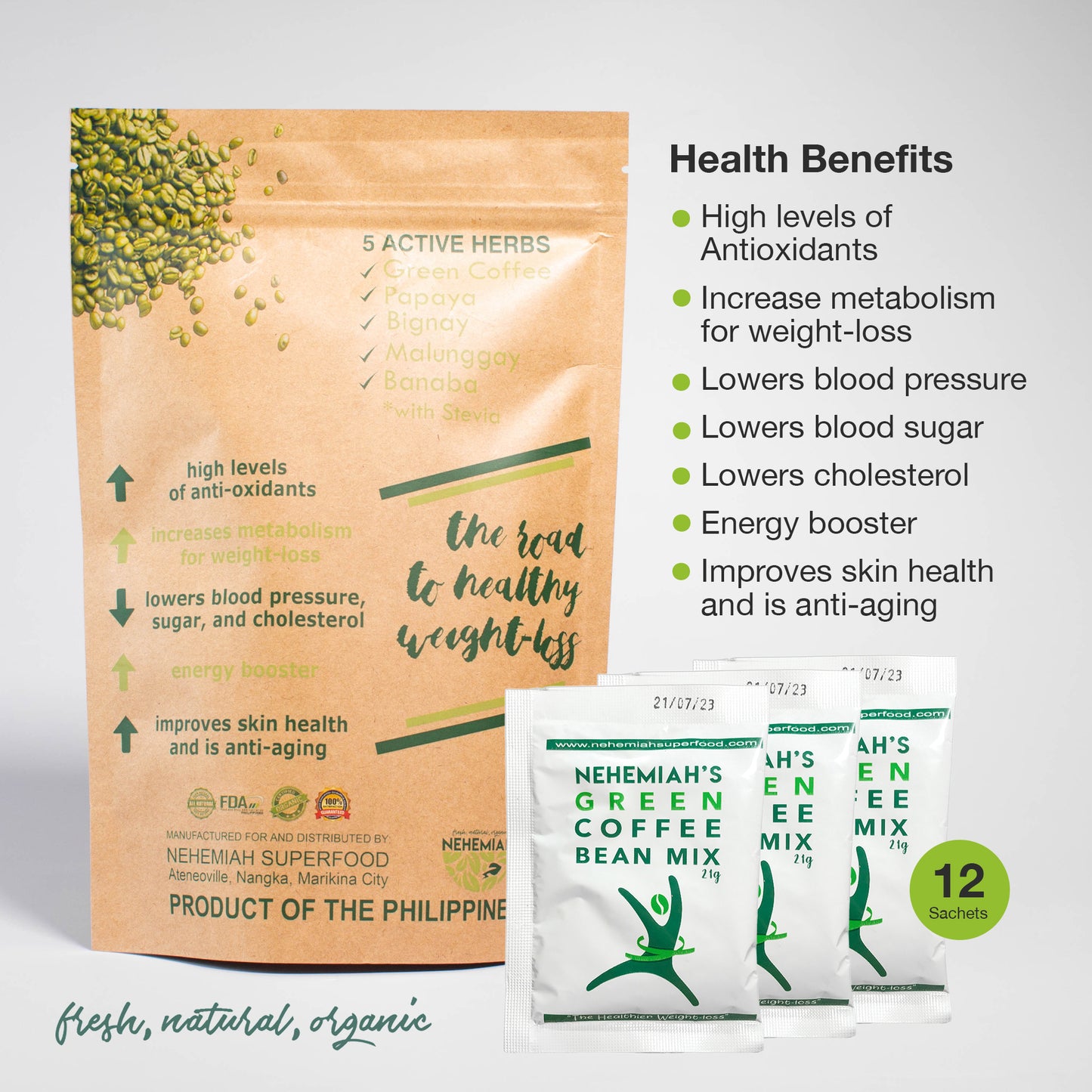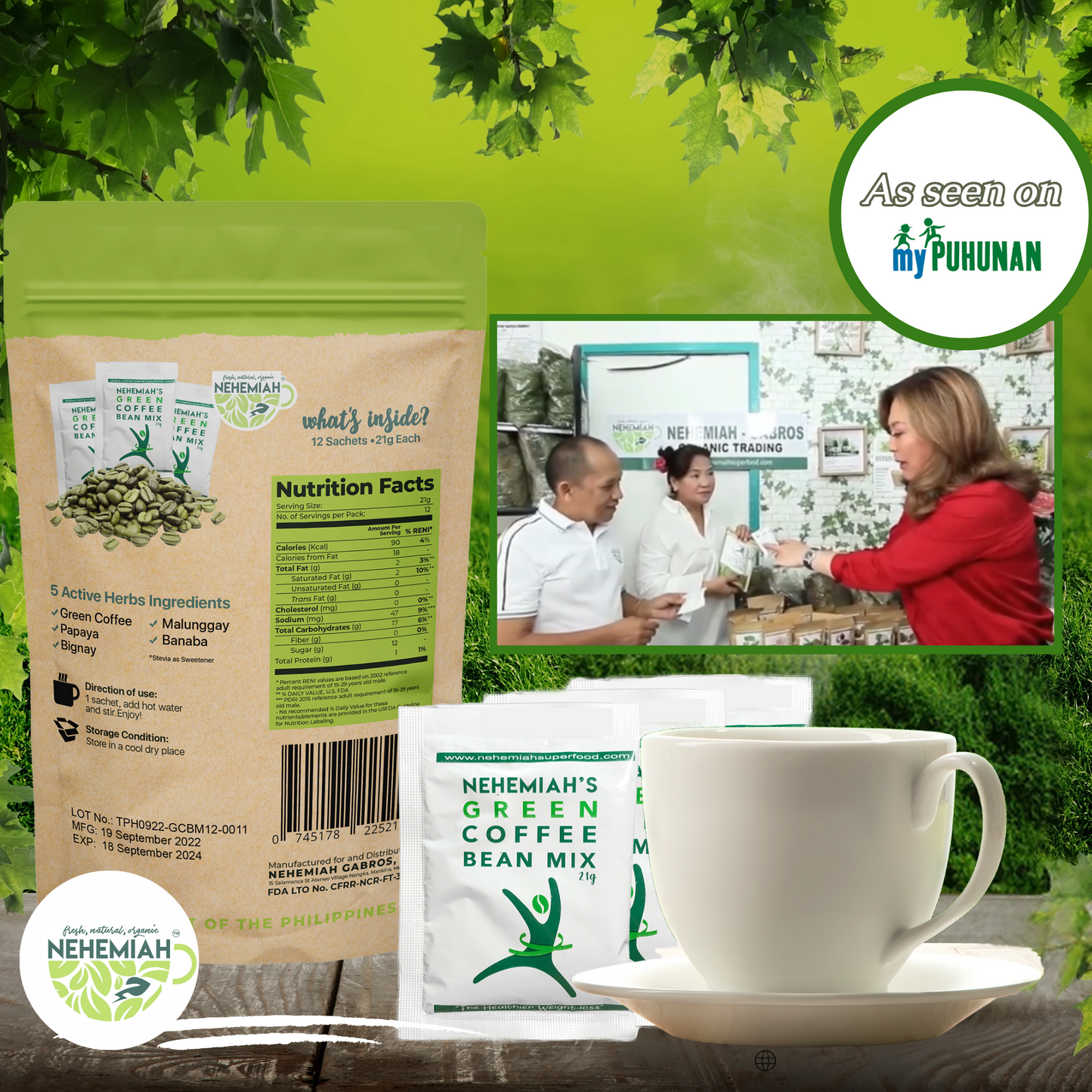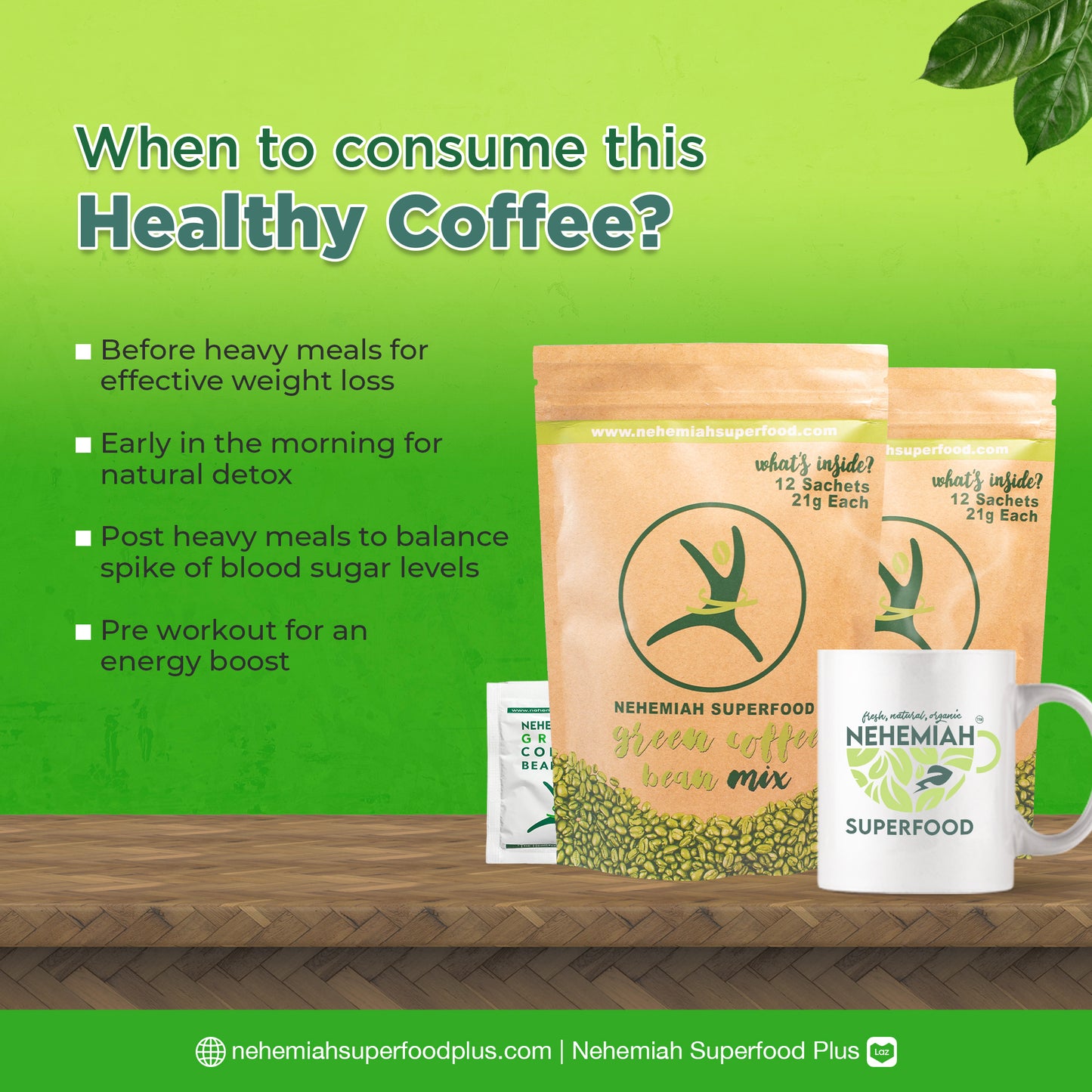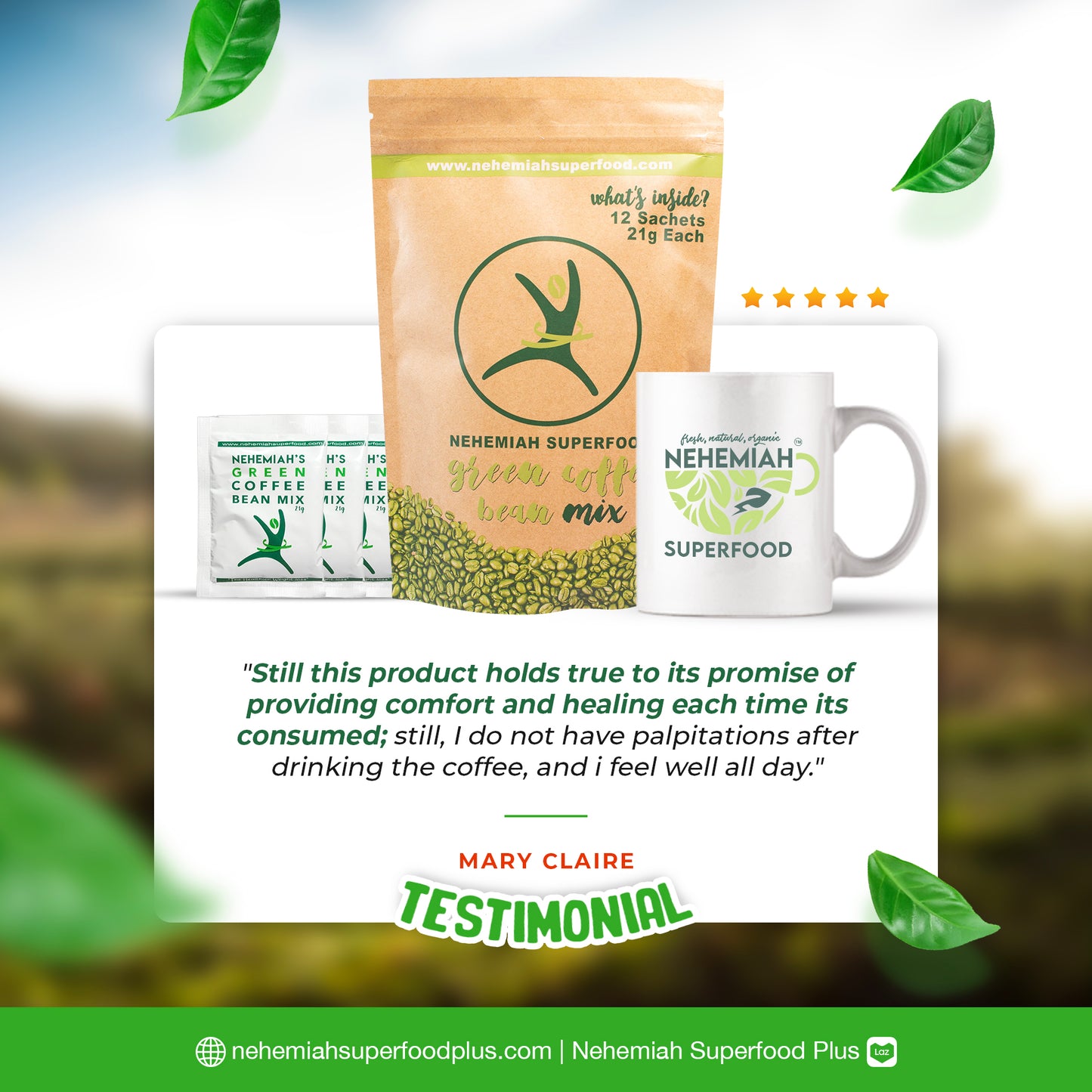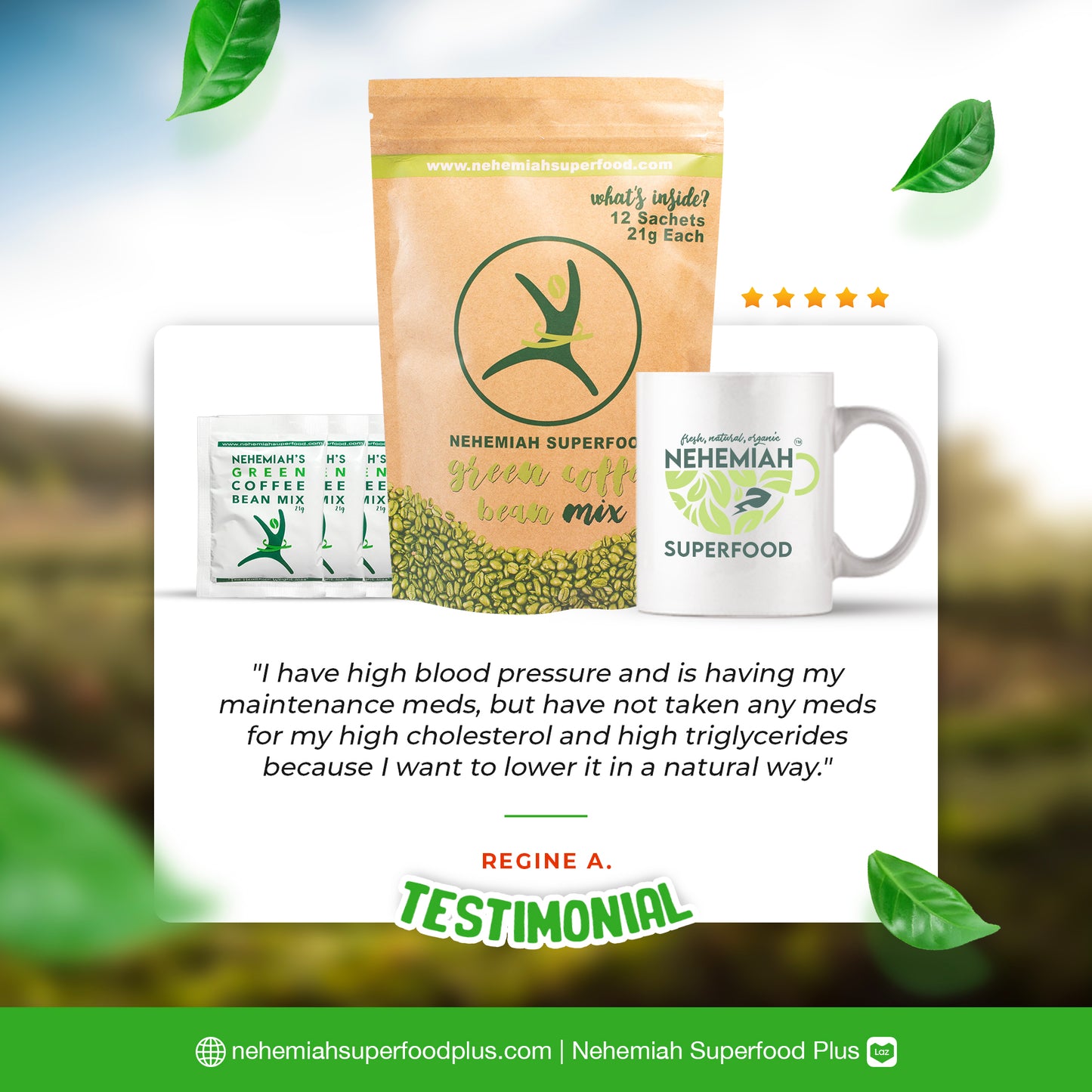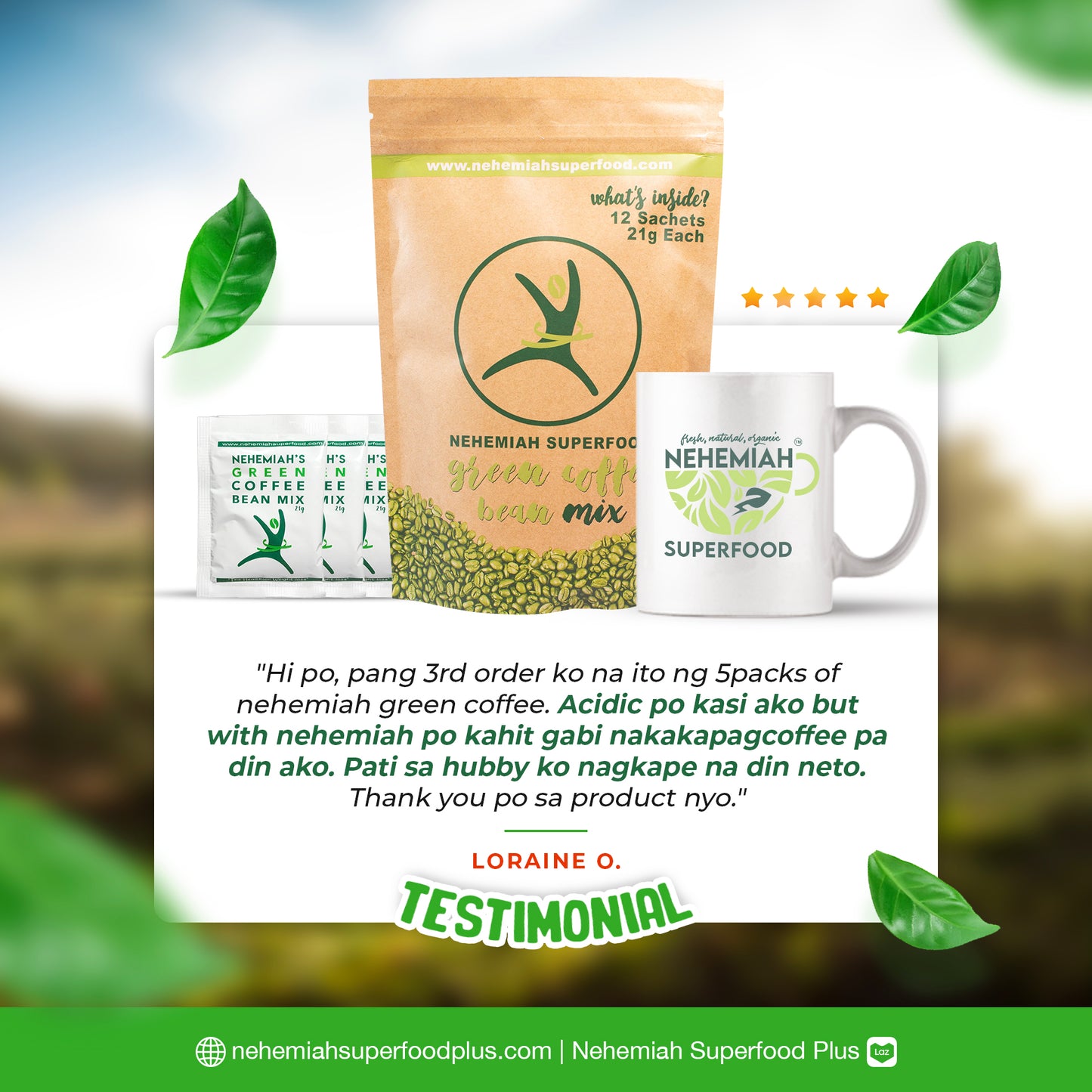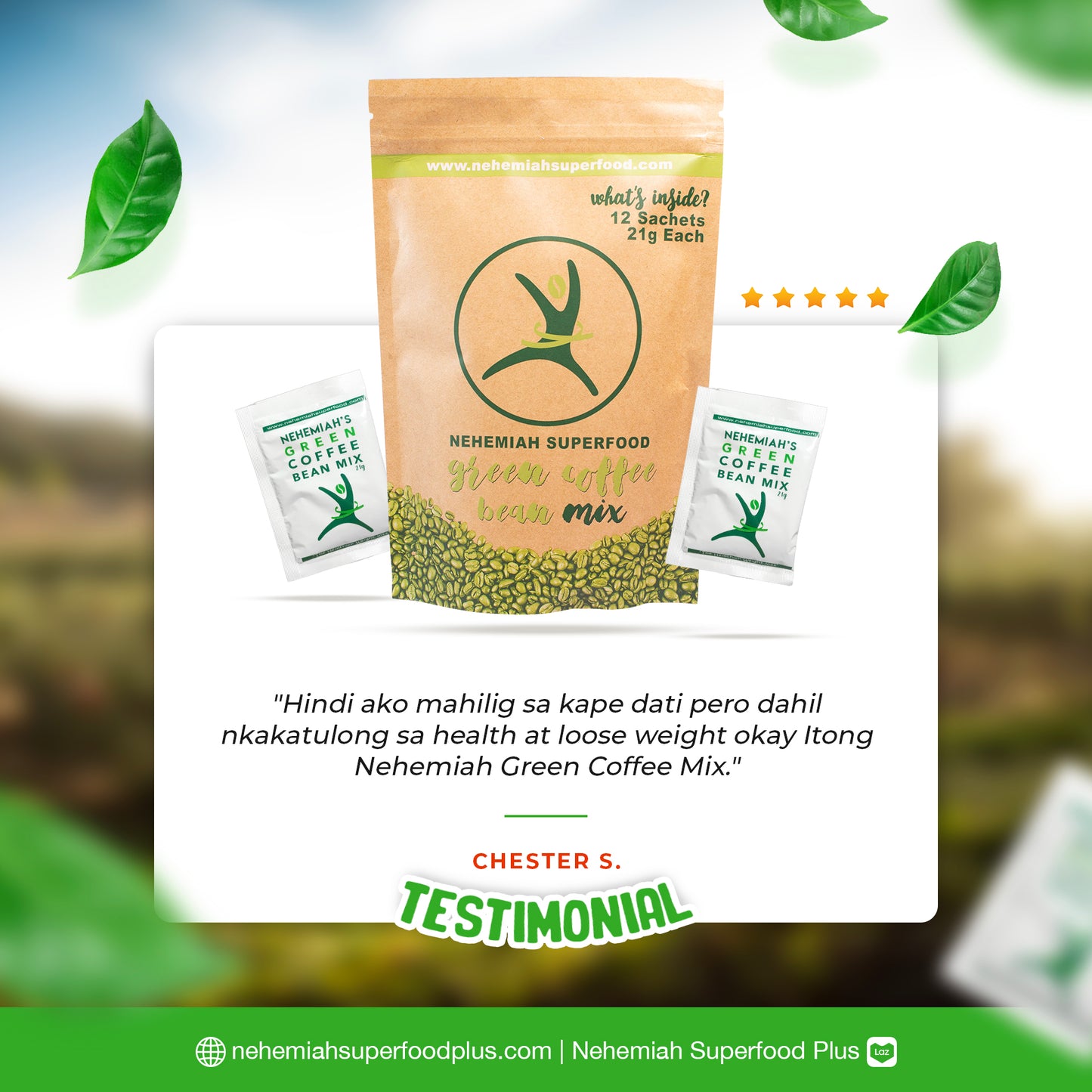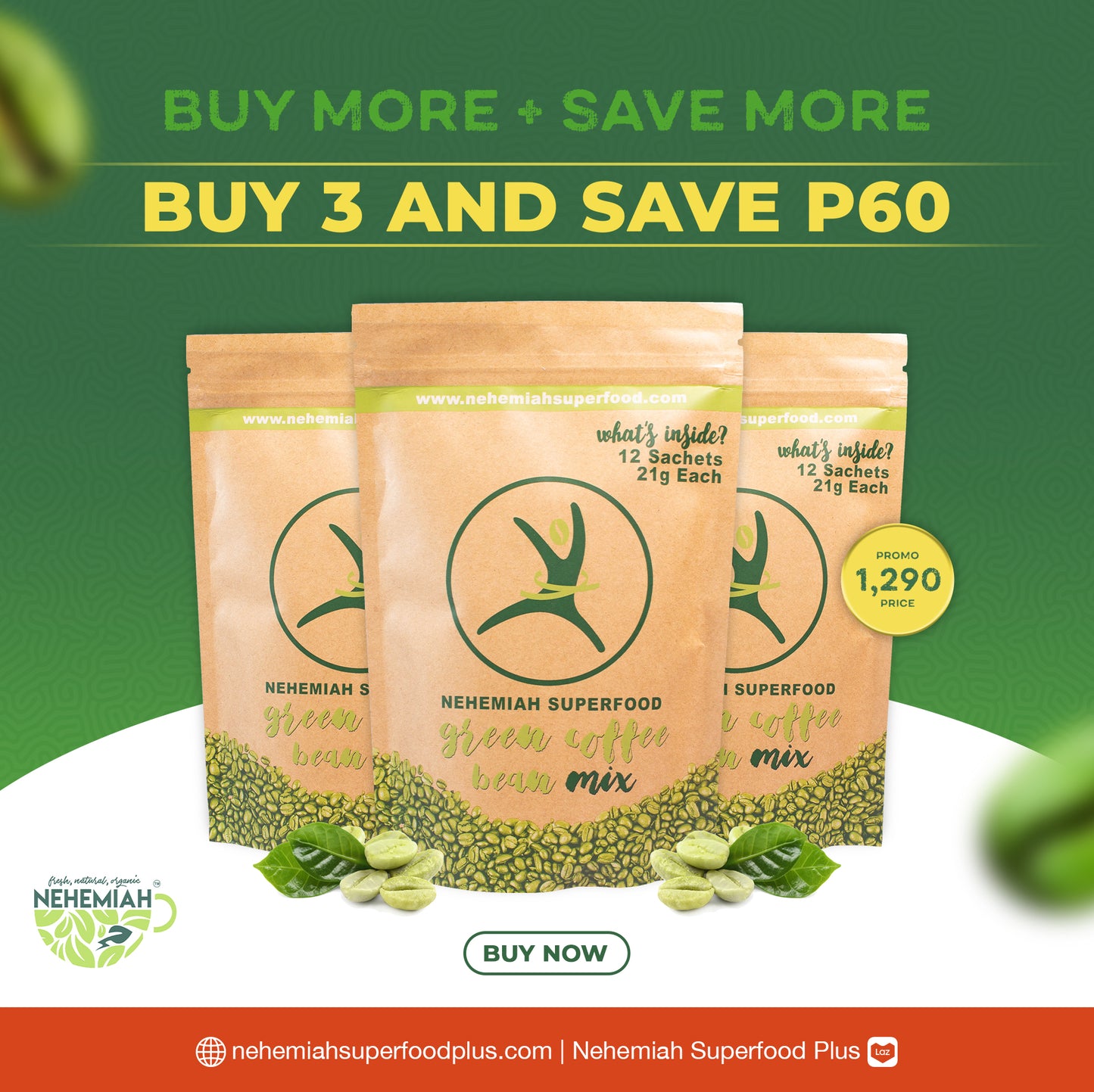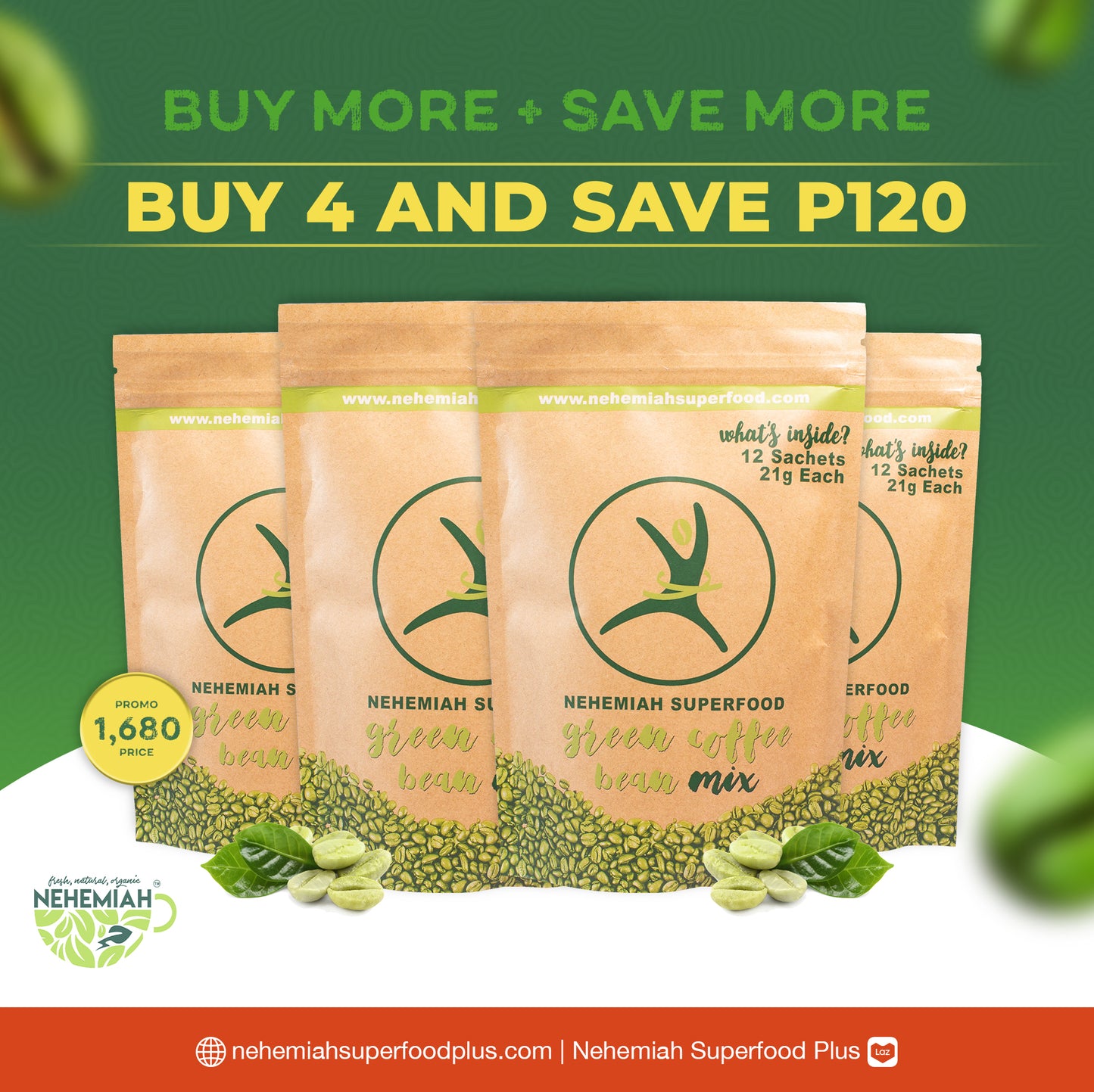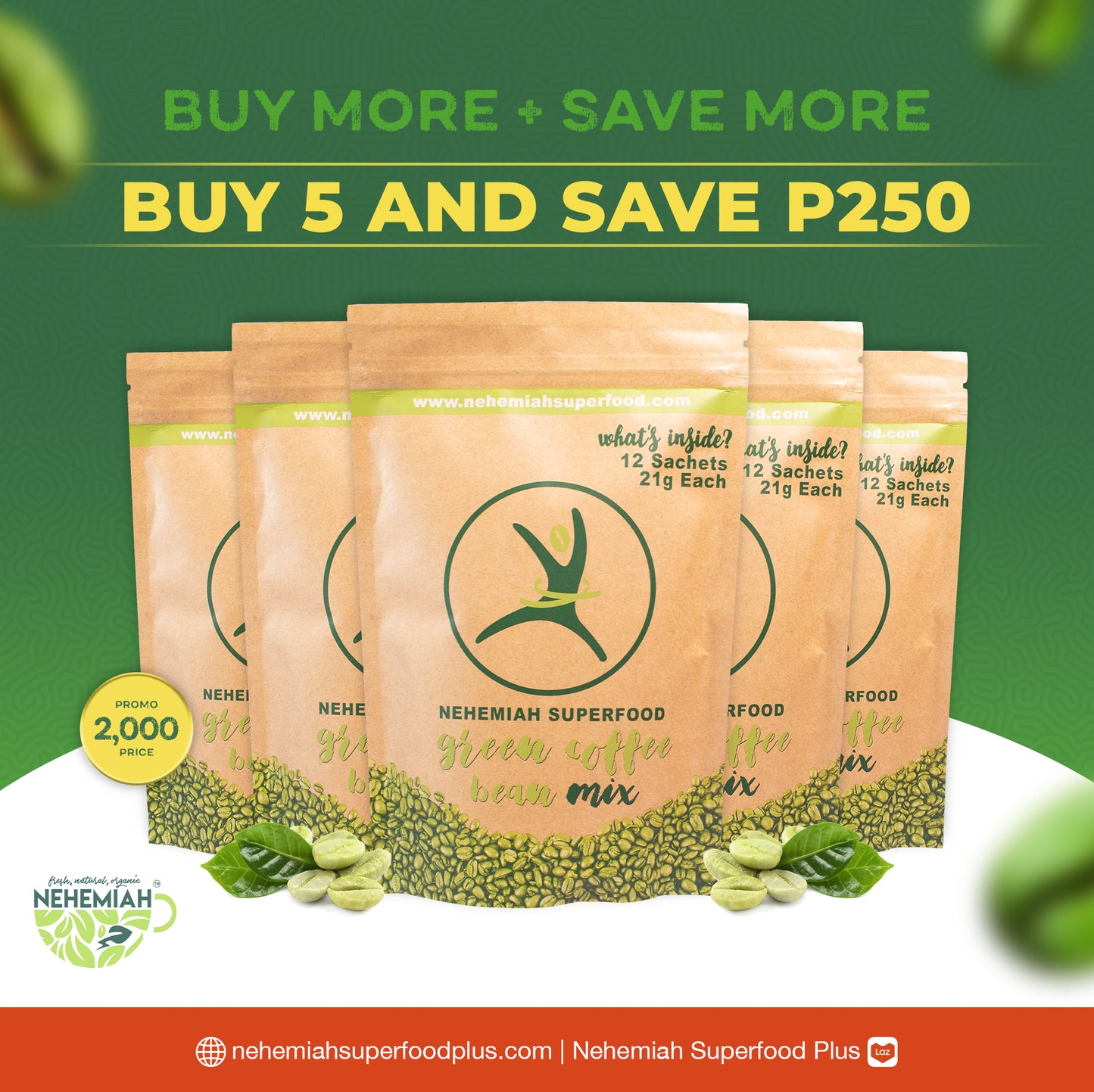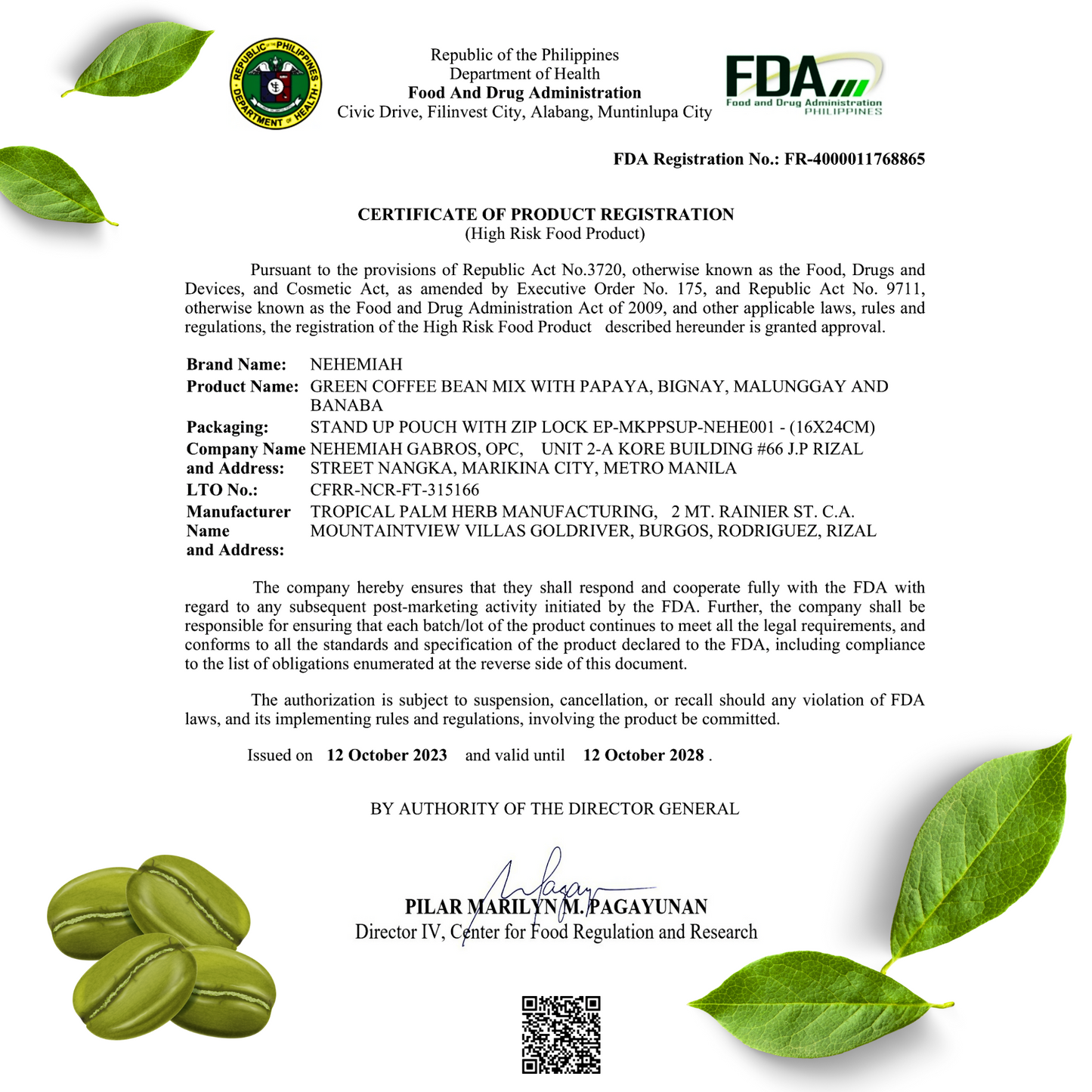 Ezekiel 42:12
"...and the fruit thereof shall be for meat, and the leaf thereof for medicine."